"A must-attend event." "Best place to interact with relevant players in the industry." "Excellent diversity in attendees"
Face-to-face interaction is a crucial part of any event, be it an organic connection on the show floor, a quick chat via the mobile app, or joining fellow attendees at a formal reception. With thousands of satellite communications professionals attending SATELLITE every year, this is your chance to maximize your time and travel by meeting with everyone under one roof!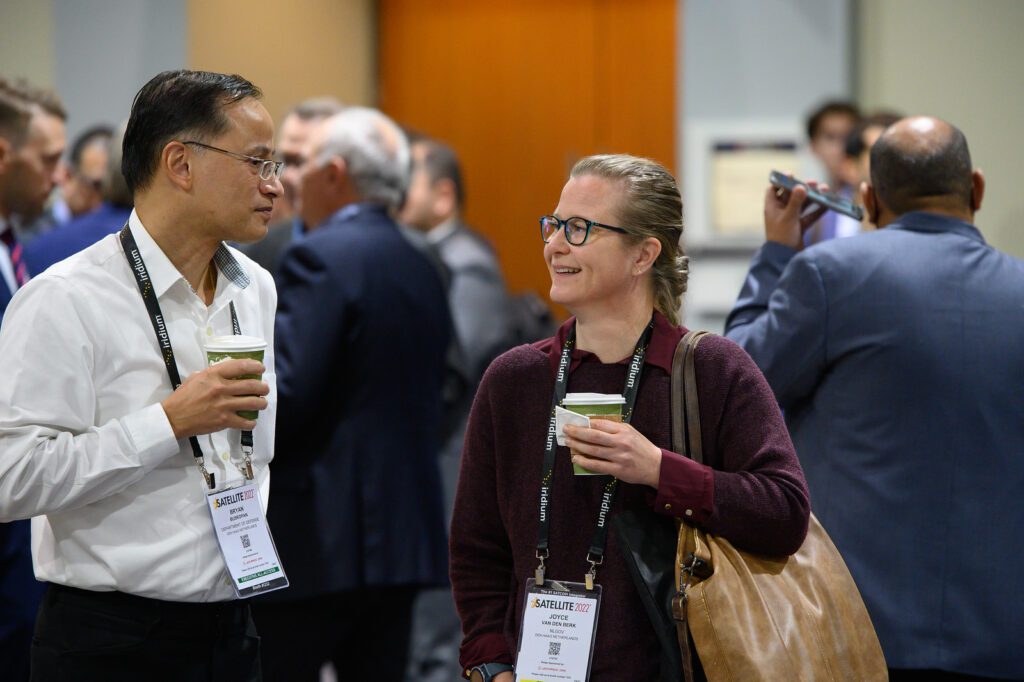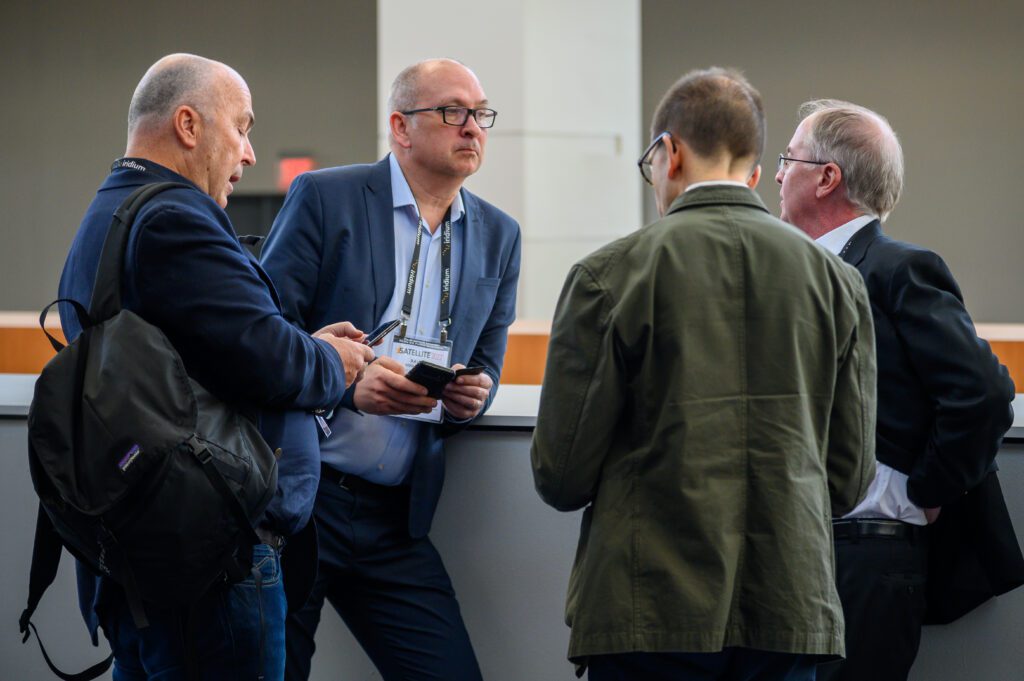 Of the SATELLITE attendees who come with the objective to network, nearly nine in ten leave feeling they were successful.
The audience at SATELLITE is from a wide array of markets including transportation, enterprise and consumer industries, government and military, and finance, bringing fresh views and new insights to the conversation.
Enjoy everything Washington DC has to offer.
With a prime location in the heart of downtown's convention and entertainment district, attendees will find plenty to do during SATELLITE Week with access to the hottest restaurants & bars, shopping, hotels, and live sports. Close to the revitalized Shaw neighborhood, CityCenter, and Chinatown, Washington, DC makes it easy to mix business and pleasure. Some of the best networking happens after hours outside the event!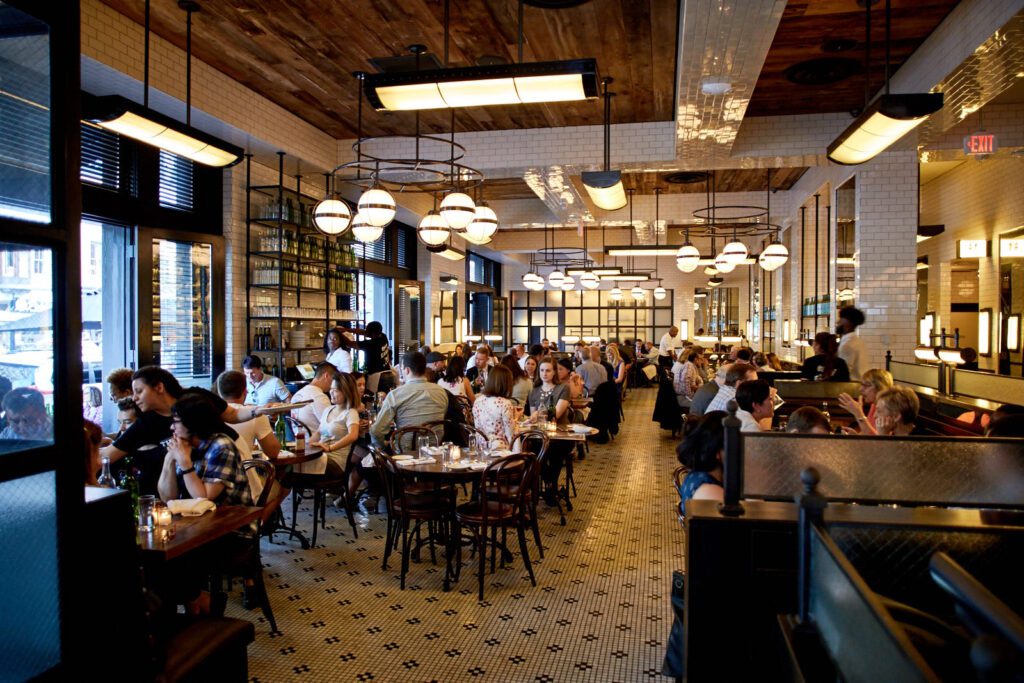 Networking Events at SATELLITE 2023
SATELLITE Welcome Reception | Sponsored by


Monday, March 13 | 5:30 pm – 7:30 pm | Ballroom C
Join Project Kuiper at the largest annual social gathering for the satellite industry! Explore interesting customer insights while networking and enjoying drinks and small bites! Open to all attendees.
Washington Space Business Round Table (WSBR) 2023 Annual Flagship Luncheon & Silent Auction
Tuesday, March 14 | 11:00 am – 1:30 pm | Ballroom C
Individual Tickets $110 | Full Table (10 Seats) $1,050 | Half Table (5 Seats) $525 – Click here to register*
Join WSBR on Tuesday, March 14, 2023, for their Annual Flagship Luncheon and Silent Auction, featuring Keynote remarks from Federal Communications Commission Chairwoman, Ms. Jessica Rosenworcel. Proceeds from the Silent Auction go directly to WSBR's Education Fund Initiative to support space and STEM education in Washington, DC area schools. *Early pricing available until February 20th.
MSUA Mobility Satellite Innovation Awards and Luncheon
Tuesday, March 14 | 12:00 pm – 1:30 pm | Room 152A
$300 Members, $500 non-members (add-on ticket with your SATELLITE registration)
Join the industry's satellite mobile solutions leaders as MSUA celebrates cutting-edge satellite mobile innovations and market development achievements. MSUA will soon announce its keynote speaker and 2023 award categories. Visit msua.org/awards to learn more. Doors open at 11:45 am. Join us for early networking!
WTA Teleport Awards Luncheon
Tuesday, March 14 | 12:00 pm – 1:30 pm | Room 201
$60 (add-on ticket with your SATELLITE registration)
Since 1995, WTA has presented annual awards to companies and individuals who have dramatically demonstrated excellence in the field of teleport operations, development, and technology. Celebrate the winners and network with colleagues during the Awards Luncheon.
Via Satellite Awards Luncheon
Wednesday, March 15 | 12:00 pm – 1:30 pm | Ballroom C
Join us for this special luncheon presentation as we announce the winners of the 7th Annual Startup Space competition, as well as the winners of Via Satellite's prestigious "Satellite Executive of the Year" and "Satellite Technology of the Year." Included with all conference passes; tickets can be purchased in registration.
PropCube Celebration at the Smithsonian National Air & Space Museum | Hosted by


By invitation only, contact pr@terranorbitalcom
Wednesday, March 15 | 7:00 pm – 10:00 pm | The Smithsonian National Air & Space Museum Permanent Collection
Join Terran Orbital to celebrate the induction of their first satellite – PropCube – into The Smithsonian National Air & Space Museum Permanent Collection. Additional details coming soon!