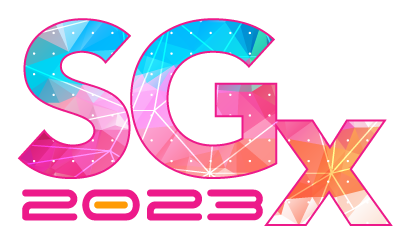 Produced in Partnership with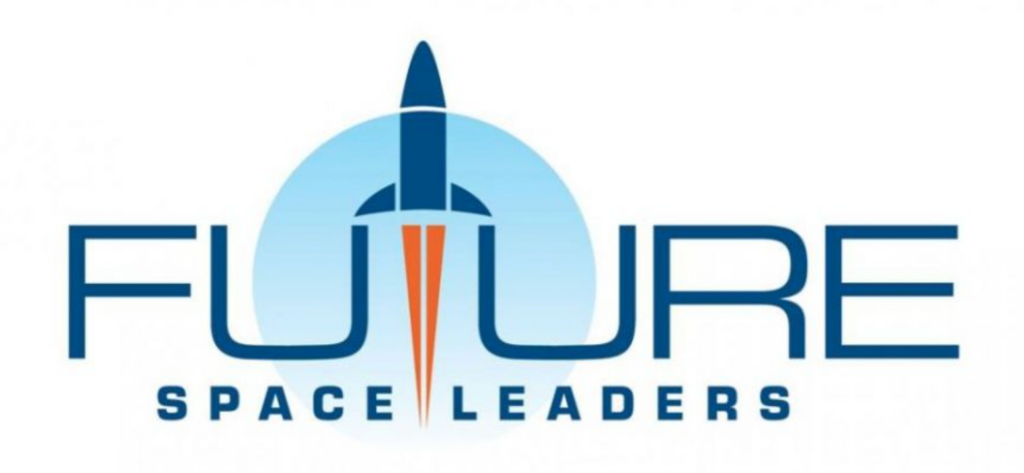 A series of fast-paced inspirational talks from aerospace innovators and leaders
Modeled on the "TEDx" style of informative lighting talks, SGx creates an environment where young professionals, industry experts, and government leaders can gather to share their insights and experiences with each other – the program tackles pressing issues and innovative ideas to inspire the next generation of space leaders. Now a two day event, students, young professionals, and the rising cohort in government and commercial space will have the opportunity to give lightning talks to the audience on the second day – sharing new perspectives about the past, present, and future of space commerce and exploration.
New in 2023 | An expanded, multi-day exhibit hall job fair, co-partnered with Via Satellite.
SGx is uniquely focused on offering attendees direct exposure to their future employers — featuring a dedicated exhibit hall job fair in its program. New this year, the SGx job fair will take place at the SATELLITE Conference and Exhibition. This year's job fair participants includeNASA's Space Communications and Navigation (SCaN) Program, Northrop Grumman, Astroscale, Iridium, and Advanced Space!
Built in partnership with the Space Generation Advisory Council (SGAC) and the Future Space Leaders Foundation (FSLF), SGx promises to be one of the most engaging and compelling events at SATELLITE 2023!
SGx2023 At-A-Glance
Ever-growing, SGx will expand to two days! The event will feature an exciting line-up of programming and events to deliver a meaningful experience to attendees, speakers, and sponsors.
Multiple sessions followed by moderated Q&A, broken into unique themes.
SGx Evening Reception, to follow the SATELLITE 2023 Welcome Reception.
Multi-day exhibit hall job fair, co-partnered with Via Satellite.
Registration
SGx tickets are available through the SATELLITE 2023 registration system. Already registered?
Visit the Registration Resource Center.
Enter your Badge Number and Email Address to access the online portal.
Click the "Upgrade" arrow and add SGx to your registration. Pricing is as follows:

$65 Advance Rate: Young Professionals/Students under the age of 35
$175 Advance Rate: All other Industry Professionals
Agenda | March 13th
SGx Kickoff Address: 9:15 AM – 9:30 AM
Introductory Keynote: 9:30 AM – 9:45 AM
Clay Mowry, President, International Astronautical Federation (IAF)
Human Space Exploration Lightning Talks & Panel: 9:45 AM – 10:45 AM
Soviet Cosmonaut Yuri Gagarin's 1961 orbital flight made him the first-ever person in space, kicking off the beginning of now over 60 years of human exploration beyond Earth's atmosphere. As access to space has evolved, both sovereign and commercial human spaceflight expeditions from around the world are set to increase in number, diversity, and scale in the coming decade. From new long-duration platforms in LEO to suborbital flights for tourists and scientists alike, to multiple nations' ambitions to return to the lunar surface, the next generation of human spaceflight is busier and more complicated than ever. Our conversation will center around what's next as humanity seeks to create a more permanent presence further out in our solar system. Yuri said it best: "Poyekhali!" – "off we go!"
Amelia Batcha (Moderator), Executive Officer to the Associate Administrator, Exploration Systems Development Mission Directorate, NASA
Tim Kopra, CEO, Nanoracks
John Marzano, Director, Human Landing Systems, Northrop Grumman Space Systems
Jason Hopkins, Director, Lunar Infrastructure Services, Lockheed Martin
Coffee Break & Networking: 10:45 AM – 11:00 AM | Sponsored by

International Norms of Behavior Lightning Talks & Panel: 11:00 AM – 12:00 PM
Just as the space environment is a truly shared domain, SGAC is a truly international organization, representing students and young professionals in space from 160+ different countries. The International Norms and Behaviors panel brings together leading voices from sovereign space agencies and commercial actors in space exploration from spacefaring nations around the world. We hope that this discussion will be a timely reminder that as space becomes busier than ever, it's our responsibility to understand the perspectives of operators from all nations so development in space continues to yield benefits for everyone on Earth.
Kristina "K" Leszczak (Moderator), Foreign Affairs Officer, U.S. Department of State's Office of Space Affairs (OES/SA)
Dr. Masami Onoda, Director, Washington D.C. Office, Japan Aerospace Exploration Agency (JAXA)
Paul Steinmetz, Consul General & Executive Director, Luxembourg Trade and Investment Office New York
Krystal Azelton, Director of Space Applications Programs, Secure World Foundation
Lunch & Special Keynote: 12:00 PM – 1:30 PM | Sponsored by

Blake Bullock, Vice President of Communication Systems, Northrop Grumman Strategic Space Systems
Featured Keynote: 1:30 PM – 1:45 PM
Debra Facktor, Head of U.S. Space Systems, Airbus U.S. Space & Defense
Space Sustainability Lightning Talks & Panel: 1:45 PM – 2:45 PM
Humans love to launch objects into space. From massive, exquisite satellites and observatories, to crewed spacecraft and human-rated destinations, to proliferated constellations of small spacecraft, our busiest orbits are more crowded than ever. In fact, most data-driven predictions anticipate up to 100,000 operational satellites in space by 2030. In order to ensure space remains a safe, operable environment, it is imperative that all operators commit to responsible behavior in orbit and beyond. Today, commercial and sovereign actors alike are taking steps to advance capabilities that contribute to Orbital Sustainability through SSA (Space Situational Awareness), ADR (Active Debris Remediation), and more. This panel will examine what's next in space sustainability, with a focus on the perspectives of commercial companies tackling these big problems.
Deborah (Debi) Tomek (Moderator), Senior Advisor, Space Infrastructure and Logistics, In-Space Servicing, Assembly and Manufacturing (ISAM), NASA
Eric Ingram, Founder & CEO, Scout
Dr. Trevor Bennett, Co-Founder, Starfish Space
Dr. Clare Martin, Executive Vice President, Astroscale U.S.
Coffee Break: 2:45 PM – 3:00 PM | Sponsored by

Congressional Keynote: 3:00 PM – 3:10 PM
Mariah Baker, AAAS Congressional Science & Technology Fellow, Office of Senator John Hickenlooper
Deep Space Exploration Lightning Talks & Panel: 3:10 PM – 4:10 PM
Deep Space Exploration includes actions in space beyond our most local orbits – from CisLunar space, to Lunar surface activities, to exploration of other worlds in our solar system. Beyond sovereign space missions including NASA's Artemis program and China's expansion to the moon, many commercial capabilities have come online both to support these efforts and carry out activities of their own. This panel will focus on challenges around what it means to access deep space, how to conduct exploration in an ethical and sustainable manner, and a look toward the future of exploration far beyond Earth.
A.C. Charania (Moderator), Chief Technologist, NASA
Alex Gilbert, Director of Space & Planetary Regulation, Zeno Power
Dr. Gary Li, Business Development Manager, Impulse Space
Marshall Smith, Vice President, Exploration, Voyager Space
Closing Keynote: 4:10 PM – 4:20 PM
Cody Knipfer, SGx2023 Manager
Ashley Peter, SGx2023 Deputy Manager
SATELLITE | Monday Closing Keynote: Revolutionizing All-Domain Mesh Networks at Planetary Scale: 4:30 PM – 5:30 PM
Chris Taylor, Aalyria's founder & CEO, along with Brian Barritt co-founder & CTO will discuss and demonstrate Spacetime, a software platform for orchestrating networks of ground stations, aircraft, satellites, ships, and urban meshes. Spacetime optimizes and continually evolves antenna link scheduling, network traffic routing, and spectrum resources in real-time, responding to changing network conditions and demands. Spacetime operates and federates networks across land, sea, air, and space, at any altitude or orbit type, supports all radio frequency bands and optical wavelengths, and is designed for interoperability with legacy, hybrid space, 5G NTN, and FutureG network architectures. Open to all attendees. (Open to all SATELLITE 2023 attendees)
SATELLITE Welcome Reception: 5:30 – 7:30 PM | Sponsored by

SGx Reception at Little Penn Coffeehouse: 7:00 PM – 9:10 PM | Sponsored by

Agenda | March 14th
SATELLITE | Tuesday Opening Keynote: 8:30 AM – 9:00 AM
Amazon Senior Vice President of Devices & Services Dave Limp will be appearing as our featured keynote speaker at this year's Opening General Session on Tuesday, March 14th, 2023 at 8:30 a.m. In a fireside chat interview, Dave will share important new details about Project Kuiper – Amazon's low Earth orbit (LEO) satellite network, designed to provide fast, affordable broadband to unserved and underserved communities around the world. Be among the first to learn about Amazon's next steps toward providing global connectivity from space! (Open to all SATELLITE 2023 attendees)
Dave Limp, Senior Vice President, Devices & Services, Project Kuiper, Amazon Kuiper Manufacturing Enterprises LLC
SATELLITE | Tuesday Opening General Session: Satellite Industry CEOs Look to the Future: 9:00 AM – 10:00 AM
Led by Via Satellite magazine Editor-In-Chief Mark Holmes, SATELLITE's marquee general session features a panel of the top industry leaders in a discussion that has historically set the tone and established talking points for the year. This year's session will address significant and dynamic shifts that are on the horizon for the commercial satellite and space industries. This includes: the combination of large companies creating multi-orbit systems; collaboration and business between satellite and terrestrial wireless companies in providing global connectivity; investments in a greater space economy; workforce recruitment and retention; and the adoption of sustainable technologies and business practices to ensure longevity in space. (Open to all SATELLITE 2023 attendees)
Eva Berneke, CEO, Eutelsat
Mark Dankberg, Chairmen of the Board, Co-Founder & CEO, Viasat
Tim Ellis, Co-Founder & CEO, Relativity Space
David Wajsgras, CEO, Intelsat
SGx Day 2 Young Professional/Student Talks – Introductory Remarks: 10:00 AM – 10:15 AM
Brandi Burnett, Sustainability Director, Northrop Grumman Space Systems
SGx Young Professional/Student Lightning Talks: 10:15 AM – 11:00 AM
Steph DelPozzo, Associate, NextFed
Elias Hailu Daniel, Aerospace Engineering Student, University of Maryland College Park
Camille Bergin, Advanced Programs Development Lead, OrbitFab
Carson Coursey, Associate Member of the Technical Staff, The Aerospace Corporation
Day 2 Expert Keynote: 11:00 AM – 11:15 AM
Dr. Tom Colvin

(Keynote),

Senior Policy Advisor in the Office of Technology, Policy, and Strategy (OTPS), NASA
SGx Young Professional/Student Lightning Talks: 11:15 AM – 11:45 AM
Rachita Puri, Aerospace Engineer, Office of Commercial Space Transportation, Federal Aviation Administration
Alex Merker, Senior Consultant, Guidehouse
Emma Louden, Astrophysics Ph.D Student, Yale University
Day 2 Expert Keynote: 11:45 AM – 12:00 PM
Mike French (Keynote), Vice President for Space Systems, AIA
SGx Closing Remarks: 12:00 PM – 12:05 PM
Cody Knipfer, SGx2023 Manager
Break for Lunch: 12:05 PM – 1:00 PM
SATELLITE Exhibit Hall Tour/Walk-Through: 1:00 PM – 3:00 PM
SGx SPONSORS
Interested in becoming a sponsor of SGx? Contact Cody Knipfer (cody.knipfer@spacegeneration.org) and Ashley Peter (ashley.peter@spacegeneration.org) to start the discussion!

---

---

---

---
---
---
---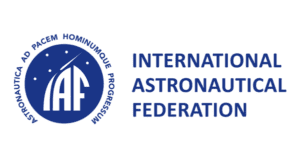 ---